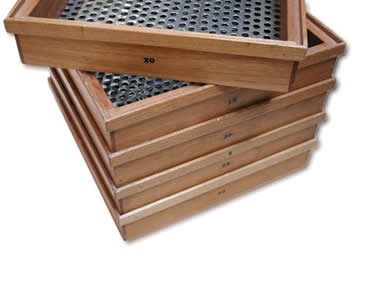 Coffee Beans Classification: Compare Coffee Beans by Size
Many countries will classify and compare coffee beans by using a screen size sorting system. The theory behind this method of coffee bean classification is that coffees of the highest altitudes are more dense and larger in size than at the other altitudes. It is also known that coffees of higher altitudes (i.e. slower coffee bean development rates) have the best flavor profiles. Therefore, there is a correlation between coffee bean size, density, and quality. However, this correlation has numerous exceptions and size classification should only be used to verify that the coffee lot is uniform in size which helps ensure a uniform roast.
The different coffee growing regions have their own preferred terminology, but the best indicator of size is to know the screen size. The screen size is usually reported as 17/18, 15/16, 13/14, etc. This means 17/64 of an inch, 18/64 of an inch, etc.
Related Articles